I can be your Personal Shopper 👗
Hello everyone ! You like my looks, my advice and my opinion on the collections… then I am the right person to be your personal shopper.
After having relooked, dressed and advised with success my very private circle I decided to do the same for you.
It is now possible to appeal to me to analyze your style and revive your wardrobe!
Nowadays, getting a relooking is no longer a luxury, to call on a fashion professional is within reach of all!
A personal shopper does not improvise! My degree of all-round colour, style and image consultant, my knowledge of trends and my passion for fashion allow me to meet the needs of those who do not know how to dress or who simply lack time!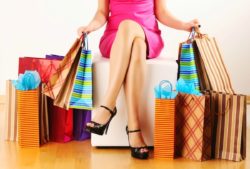 How takes place the personal shopping?
You contact me by mail (see hereunder 'Contact me').
I respond to you by mail to give you any further information you need.
Once you decide to go for the personal shopping, I contact you by phone to get to know your dress style. We will also discuss your expectations to understand what is your real need and purpose.
With this knowledge, I make a personalized shopping tour with a choice of shops according to your budget, your morphology and your style.
The goal is to guide you to make the best possible purchases of outfits adapted to you and your expectations.
The chosen outfits will be adapted to your style, personality and style and will make you feel good about yourself. You will shine both from the outside and inside!
Contact me 
[/dahz_framework_column][/dahz_framework_row]
"DRESS SHABBILY AND THEY REMEMBER THE DRESS; DRESS IMPECCABLY AND THEY REMEMBER THE WOMENCoco Chanel